Upgradeable to WS.WebTV Professional
WS.WebTV Free can be upgraded to WS.WebTV Professionl, anytime.

Easy to Use Back-End (Video CMS)
• Easy to use and modern interface.
• Create, edit, batch-edit, activate, deactivate and delete Clips.
• Create, edit, activate, deactivate, group, delete Channels and Pages.
• Channel playlist editing and programming (setting starting point based on time and day of the week).
• Create, edit, activate, deactivate, delete Users.
• Extensive WebTV configuration section.
• Statistics section: With statistical information regarding Clips, Channels, Searches and more.
• Session concurrency check: Two users can not use the same credentials to log in, at the same time.

Administration Interface Screen Captures (Pro version with all extensions)
Here are some screen captures for you to see how the Administration interface looks like (click to zoom):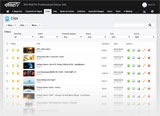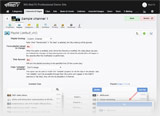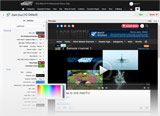 Other Features Worth Noting
• Caching system for pages, sitemaps, feeds and playlists.
• SSL support (https).
• Diagnostic tool for getting information about the Server (PHP) settings.
• Installer Script for quick and easy installation.